Why Manycam doesn't add portrait orientation for smartphones? Like 720x1280 resolution
What is use case?
For vertical video consider mobile versions of ManyCam:
I've seen it already, you made 5 posts or so


This doesn't explain your use case. Do you want to record vertical video? Do you want vertical virtual camera in some apps? if yes, in what apps?
Everything. People use smartphone instead of desktop or laptop computer nowadays.
Vouch ++
I was going to make my own topic but saw yours, so here's a bump
It's 2022, how does MC not have portrait mode yet?
I've known about MC for years and finally caved in to buy a license today but honestly going to request a refund cus I'm unable to find what I'm looking for
For example, Bluestacks supports MC by finding the video source and making it the default in their emulator
But MC's aspect ratio doesn't fit mobile and it looks awful, please can we finally get some support for this in MC 8
Kind regards,
PortraitGod
@PortraitGod
Really need feedback here.
I tried Bluestacks today and it always takes 640x480 (i.e. 4:3) from ManyCam.
Even after portrait resolutions were added to ManyCam, bluestacks continues to take only landscape 640x480. Thus, adding portrait to manycam won't make any change in bluestacks. I tried built-in camera app and this is how it looks: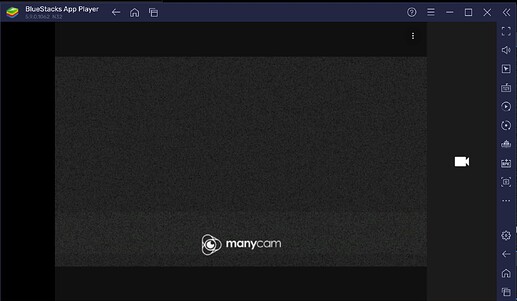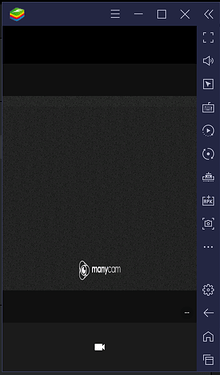 For other apps (tiktok, manycam, whatsapp) it seems that bluestack still takes 640x480, but then rotates it by 90 degrees. So maybe the good option is adding portrait to manycam plus option to rotate video on output: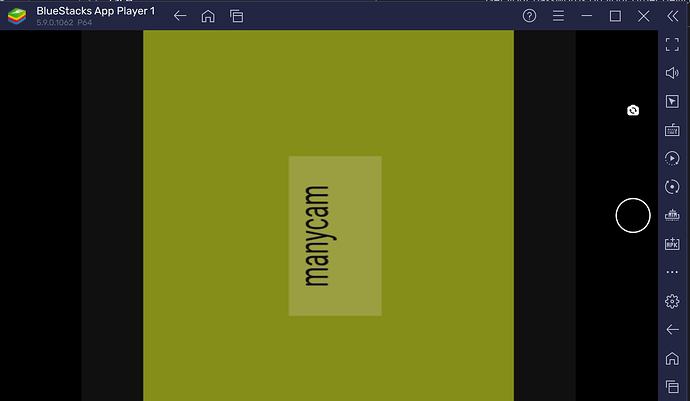 I tried other android emulators like Nox and LDplayer and can't even find the way to select manycam there.
Yup, just bought a manycam license to do just this (use bluestacks with TikTok because I need to stream my phone's screen, not its camera) and thought that surely portrait mode was just locked behind the license. Was amazed when I realized it wasn't and can't be set. I've tried all combinations of manycam resolutions, using two different bluestacks instances to capture one rotated and stream on the other, using obs → manycam to resize the source going into manycam. I can get it halfway workable but it's pretty awful on the whole and required a lot of playing around and scaling and rescaling.
Yo bro did you find the solution for vertical frame and bluestacks? I can't find the solution! Please help!
Did you find the solution bro? Ive been trying for days now and no solution still
I also want a solution for tyhis. I need to record videos in portrait mode for social media: TikTok and Instagram Reels. Is that even possible with ManyCam?
I was just about to purchase MC license for the portrait mode then decide to surf online to see if it's actually available…this feature is the reason many people would want to purchase the license and it's not useful in this era if it doesn't have a portrait mode…I'm glad I hadn't make the payment yet, hoping for an update with the feature soon. I will wait
Agreed. Please help Manycam. Make this function.
Hey,
Portrait orientation is available in beta (MC 8) for both mac and win: https://manycam.com/beta/
Note: you need to activate new resolution in settings: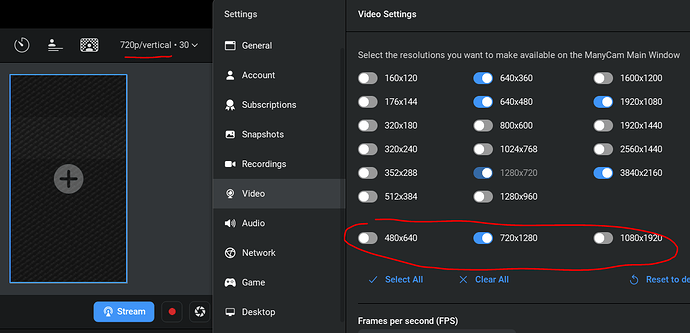 There is also new option on win: "Force driver output resolution" (OFF by default) that makes only current ManyCam resolution available in virtual camera (Note: some apps like Skype may require this option to be OFF).
this isn't working, the video output is still in horizontal, i hope the fix it
@jasmine_tri Please provide the screenshot. In what app do you use it?
Please also uncheck this option: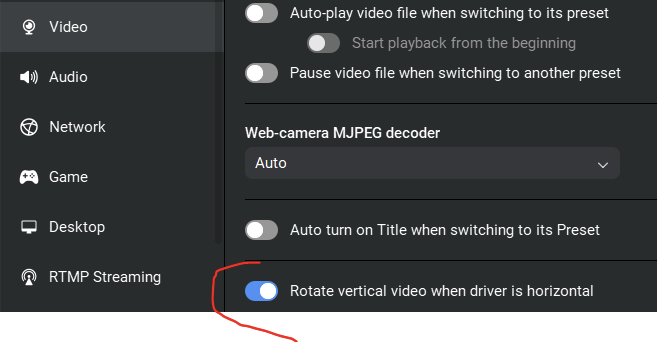 And check this one: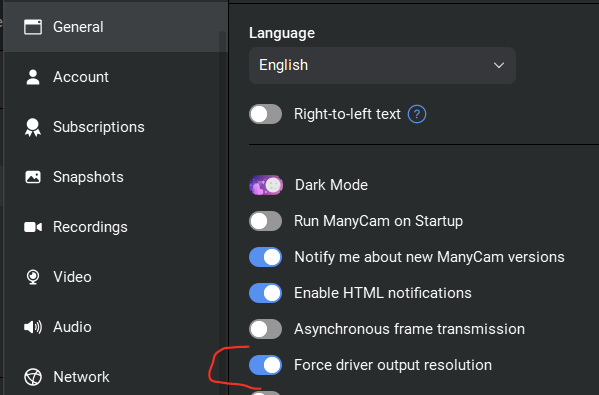 please has it work for you ? I mean the vertical or 9:16 video output for mobile device ? have been finding a virtual software that can do it but am yet to see any
Hi, I'm using BlueStacks for WhatsApp videocall, but in the new version WhatsApp camera is not compatible with manycams, does anyone know the solution, thanks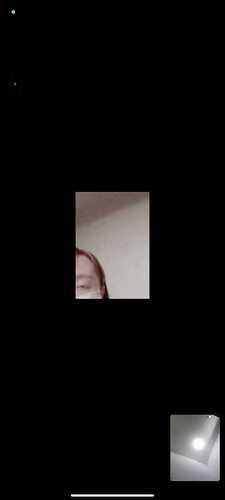 the view is look like that pic
It worked! I downloaded version 8 beta, followed @Ragnar direction and it worked. I can stream in vertical resolution.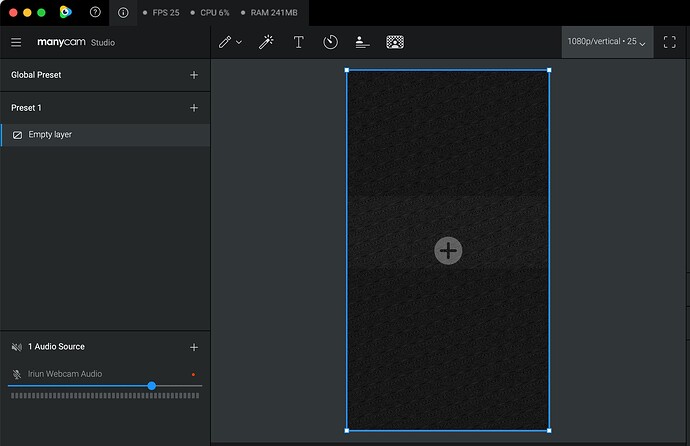 Do you know of any workaround to get it working in Skype? It doesn't work with the Force driver output resolution option on. When this is turned off Skype shows the video in landscape orientation so looks terrible.
Anyone worked around this?