@ik_zelf
First beta with new virtual camera extension is available in beta.
Notes:
Still beta, may not work properly
You need macOS 12
After installation of ManyCam, you need to run the app and it will show you the dialog below. You need to select "Open Security Preferences", not OK!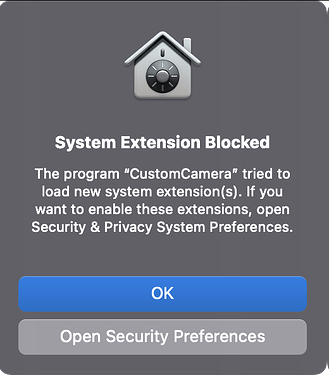 thanks for the update. So it is correct that it is not working on ventura? (13.0.1)