I'm running a newer MacBook Pro with ManyCam streaming to Facebook Live and 2 RTMP streams. (My upload speed is ~30Mbps.) The stream works well sometimes, but many times the audio starts to glitch and then completely die. The video continues without sound.
At the bottom right corner of ManyCam ,the

icon blinks red and the following message displays.
Warning RTMP buffer is reaching the threshold value. Try reducing the resolution, FPS or video bitrate.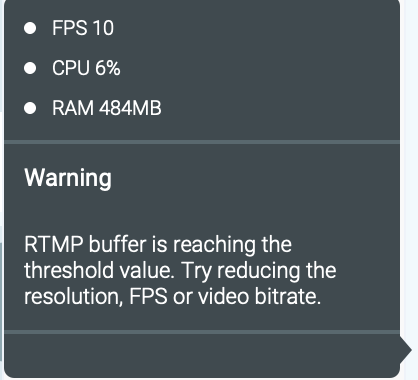 Please help, what can I do to prevent the RTM buffer from reaching the threshold value?